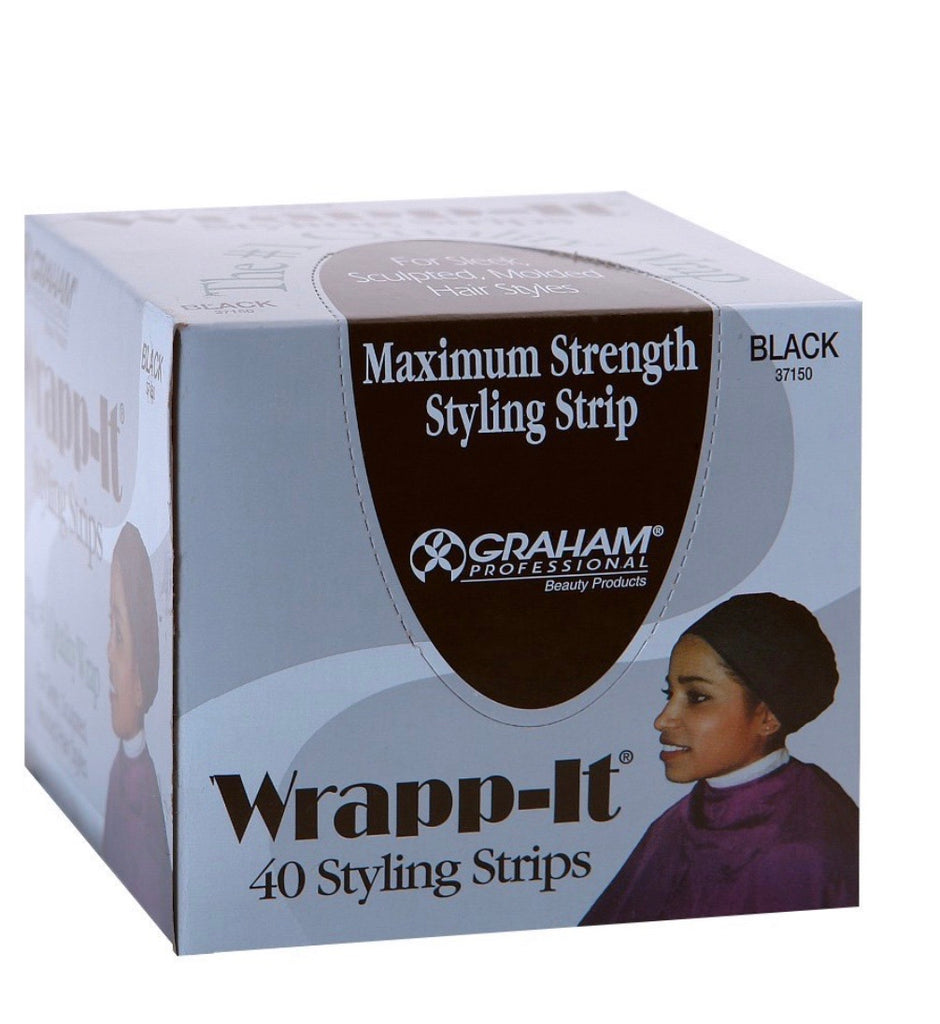 Wrapp-it Styling Strips
These strips are made of a soft, high-stretch material that is comfortable against clients skin, and feature a superior stretch to ensure a secure wrap. Also these wraps can also be used as a based for glue-in hair weaves. The simple, effective way to wrap sleek, sculpted and molded hairstyles with confidence.
Sold as a pack of 40 strips.