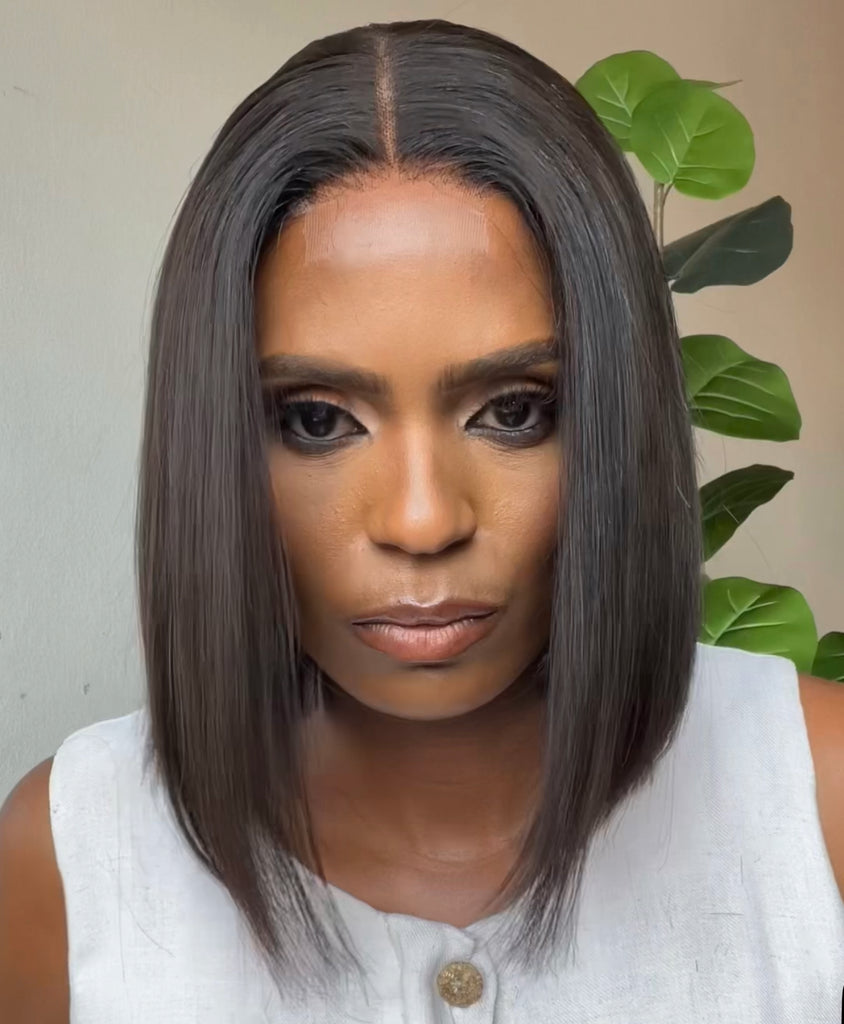 LIGHT DENSITY 10" Middle Part Bob - Made with Raw Cambodian Hair and HD lace
Easy to wear handmade wig with lace closure - light density. This is a straight wig that was curled with a wand. 
10" straight Raw Double Drawn Cambodian Hair Wig.
Natural Black colour (1B). 
100% Density - Made with a 10" bundle and a 12" lace closure. 
Raw Cambodian 2x6 HD Swiss lace closure - middle part. 
Included: A cut into a Blunt Long Bob
Wigs are deep conditioned, allowed to air dry and styled. 
Please select the Colour Service option should you wish to add colour to your wig.
Not recommended for clients who prefer high density(volume) wigs. 
Please allow for 10-15 working days for your order to be processed.